IPL 2023 Kieron Pollard – AB de Villiers has played with some of the best T20 players in the world and has had the privilege of witnessing their skills firsthand. In an interview, he revealed that the greatest T20 player of all time is none other than West Indian all-rounder, Kieron Pollard.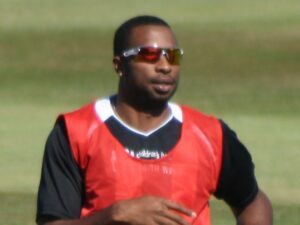 Kieron Pollard has had an illustrious T20 career
Playing for various teams in the Indian Premier League, the Caribbean Premier League, and other T20 leagues around the world. He has won multiple championships with his teams and has been a consistent performer throughout his career.
Kieron Pollard Greatest T20 Player of all time
One of the main reasons why Pollard is considered the greatest T20 player of all time is his versatility. He is an excellent batsman who can score runs quickly and consistently, while also being a very capable bowler and a brilliant fielder. He can contribute in all aspects of the game, making him a valuable asset to any team.
Another factor that sets Pollard apart from other T20 players is his ability to perform under pressure. He has a reputation for being a big-game player and has played some of his best cricket in high-pressure situations. He has the ability to read the game well and make smart decisions, which has helped him lead his teams to victory on numerous occasions.
In addition to his skills on the field, Pollard is also known for his leadership qualities. He has captained various teams in T20 leagues around the world and has been praised for his excellent leadership skills. He has the ability to motivate his teammates and bring out the best in them, making him a highly respected leader in the cricketing world.
Also Read Five Players Who Could Retire from IPL after 2023 Season
Conclusion
Kieron Pollard is undoubtedly one of the greatest T20 players of all time. His versatility, ability to perform under pressure, and excellent leadership skills set him apart from other T20 players. We believe that his contributions to the game have been immense, and his legacy as a T20 player will be remembered for years to come.
Don't forget to support us by following us on Google News or Returning to the home page TopicsTalk
Join Telegram and WhatsApp for More updates
Follow us on social media